The 33rd China international plastics and rubber industry exhibition (CHINAPLAS 2019) was held at the China import and export fair in guangzhou, capital of south China's guangdong province, May 21-24, 2019.Ten thousand measure with electronic universal testing machine, pendulum impact testing machine, automatic dumbbell specimen making machine, melt flow indexer, hydrostatic pressure testing machine shining all over.Since the first day of the exhibition, wanji booth welcomed new and old customers from all over the world to visit and communicate, and expressed strong interest and intention to wanji company and products, the scene was very lively.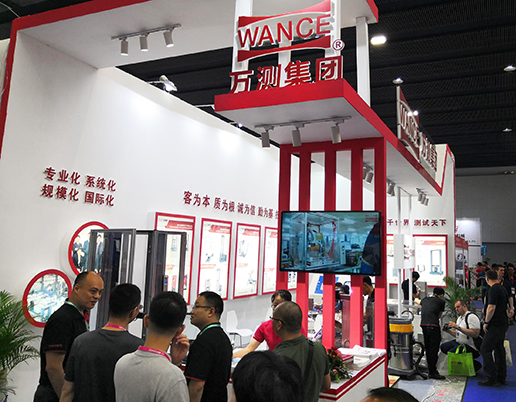 WANCE new electronic universal testing machine USES a large amount of material testing in the field of new technology, combined with flexible abundant experimental system to meet the demand of various tests, with high speed, low vibration motor driving devices and integration, digital closed loop control system, within the scope of 1 n to 1000 kn strain rate control, beam displacement rate control, stress rate control, can accurately and effectively for various sample tensile, compression, bending, shear, peel, tear test.
Automatic dumbbell specimen making machine is a kind of equipment which is mainly used for making standard dumbell specimens of non-metallic plastic pipes and plates.Adopt three-axis control principle, drive high-speed spindle motor with drilling and milling cutter head with screw rod and stepper motor for external cutting, different samples only need to choose the corresponding program, no need to replace other molds;This machine can directly fix the tube to the equipment for sampling, or sample on the plate.With the characteristics of simple operation, fast and convenient, sample standard and stable size, it is especially suitable for pipe production enterprises, product quality supervision and inspection institute, building science research institute and other special equipment for the preparation of standard splines for the function and performance test of plastic materials.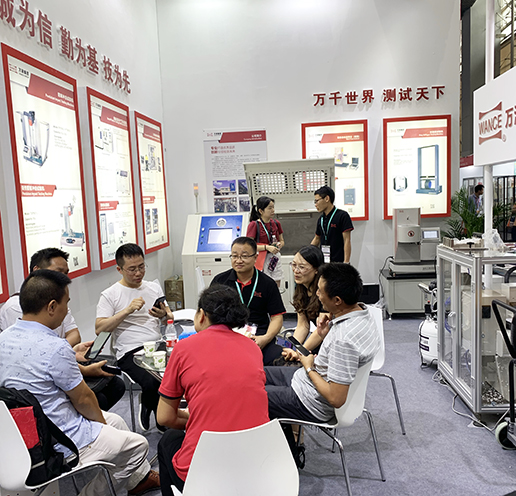 After years of intensive farming, WANCE has become the leading enterprise in the testing machine industry. This time, Chinaplas, WANCE demonstrated professional services and strong R & D and production capacity, increasing the popularity.WANCE will, as always, sincerely serve, go together with you, create brilliant.